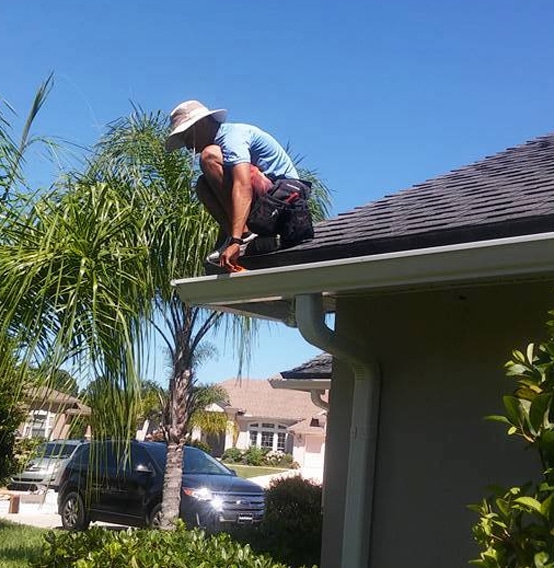 Gutter
Installation
We bring the equipment and the expertise to install seamless gutters tailor-made for your home. Seamless gutters help you give your home a uniform look and reduce the damaging risk of water leaks.
Types of gutter installation:
6 inch seamless
7 inch seamless
1/2 round
For a color guide, please click here
Installing gutters on your home is a project that is best entrusted to gutter professionals who are qualified, experienced, and knowledgeable about gutter systems and how they function. The professionals from Goode Brothers Roof & Gutters, Inc. are exactly the type of experts that know all about gutters and the proper way to install them. With many years of experience in the home construction business and a dedication to all of our customers, you can trust us to treat your home the way that we would treat our own homes, and ensure superior-grade gutter installation.
Gutters play a very important role in protecting your home from potential water damage. If your gutters aren't working correctly, then damage to your roof, siding, or other parts of your home could receive extensive damage that would be costly and complicated.
The team members from Goode Brothers Roof & Gutters know how to install gutters that have the proper pitch and angles, so water runs smoothly away from your home. This is especially a valuable asset to you, as a homeowner of a Floridian property, where we receive heavy storms and strong winds routinely.
Goode Brothers Roof & Gutters specializes in providing seamless gutters to our customers who are interested in them. Seamless gutters are unique because they are customized specifically for your home; therefore, they are guaranteed to be an exact fit. Due to the nature of seamless gutters, your home can have the best protection possible from any water damage, as well as the ability to choose a specific gutter color that will complement your home and its surroundings.
If you reside in the St. Augustine area, and you are interested in a highly-qualified company that can install your home's gutters expertly, then contact the team of professionals from Goode Brothers Roof & Gutters today! We gladly offer free estimates for all potential projects and we are happy to discuss our gutter installation services with you anytime!
We offer our gutter installation services to the following locations: Daytona Beach, Jacksonville, Jacksonville Beach, Orange Park, Ormond Beach, Palm Coast, Ponte Vedra, & the surrounding area!
Reasons To Get Gutters!
We get a lot of rain here on the first coast. And water can significantly damage your St. Augustine and Jacksonville area home.
The job of your gutter system is to protect your home by moving water away from areas that could be damaged. And these damages can be costly.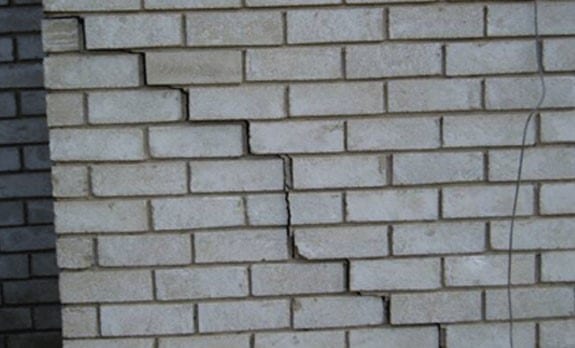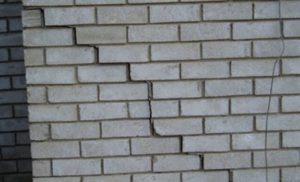 Foundational Problems
The expansion and contraction of the soils around your home is the number one contributing factor to slab failure. After a lot of rainy weather, the soils around a home become saturated with moisture and expand. This cycle can lead to cracked foundations and masonry.
The average house foundation repair costs $3,817 and many times can exceed $10,000.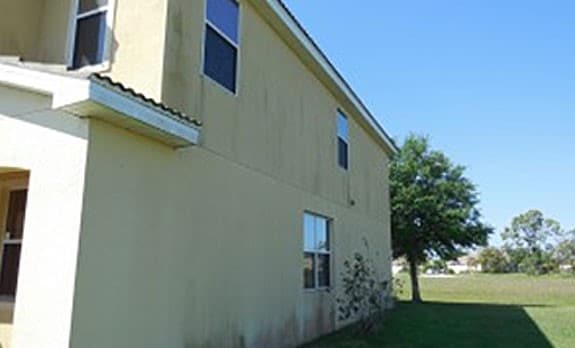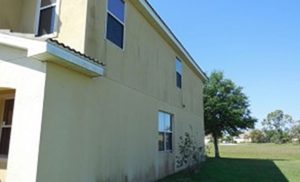 Masonry and Siding Staining
Rainwater falling off a nong-uttered roof will hit the ground with enough force to cause a splash back. The splashback causes dirt to end up on the exterior of your home. Over a short period, staining from mold and fungus can occur and sometimes can be hard to remove.
Factor in the cost of pressure washing and painting, removing stains from your home can be expensive.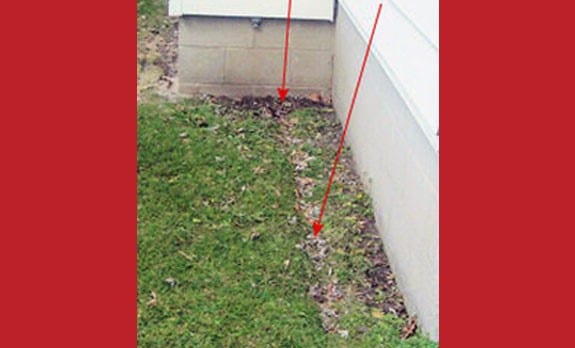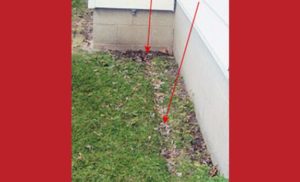 Landscape Damage
Soil, plants, flowers, and mulch located under an uncluttered roof can suffer runoff during a storm. This can result in over-watering and attract ants, roaches, and termites.
A properly designed and installed gutter system keeps the soil around your house at a consistent moisture level by directing the water safely away from the house.
Gutter Colors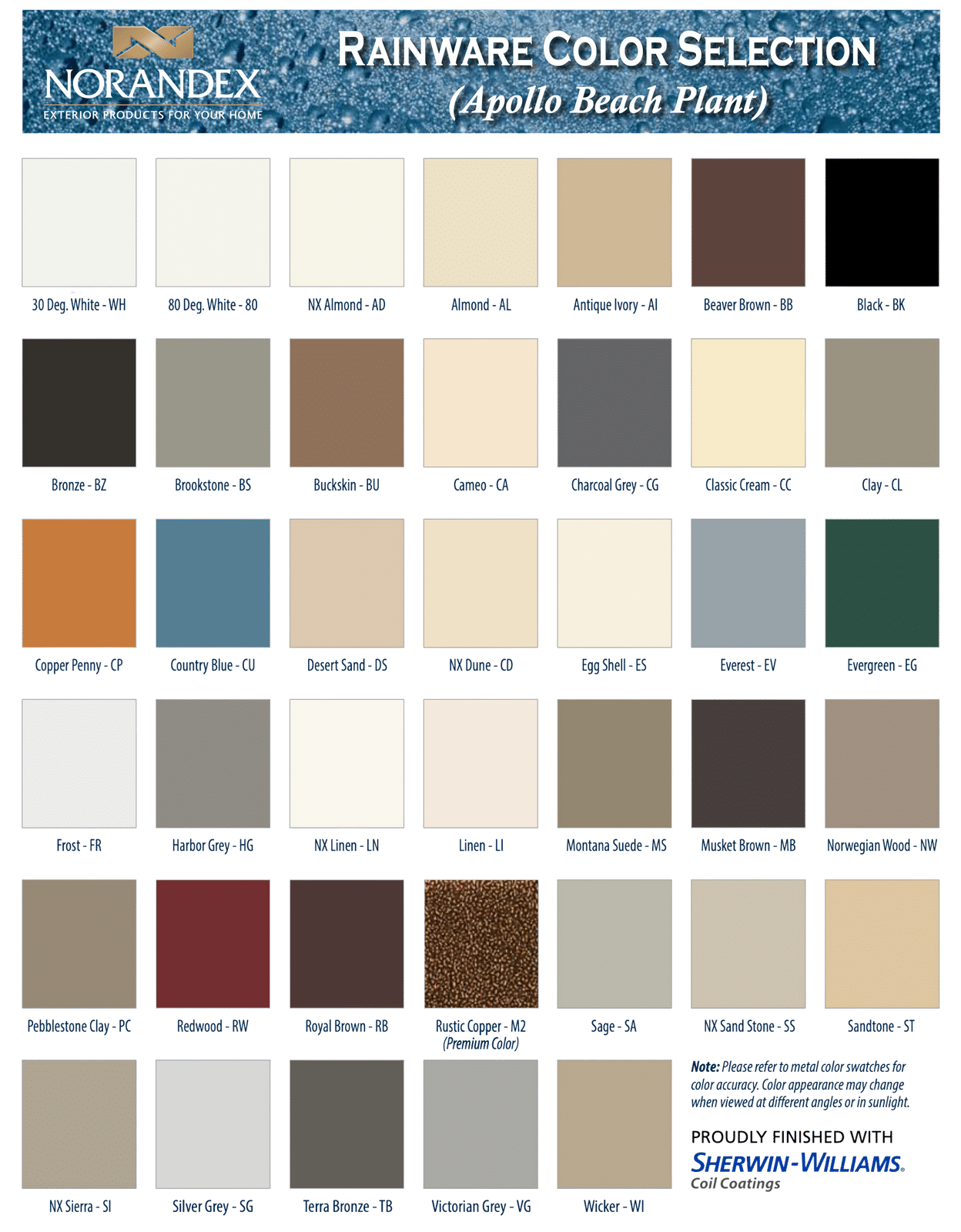 Rain Chains
What Our Customers Say
Ashley responded to my request for an estimate immediately. It was a surprise to me because the hurricane was going to hit us in just a few days. I needed gutters installed before the heavy rains of the storm hit us. Ashley Goode came by and within minutes had proposed a solution for my home and a guaranteed price for the job.The estimate was actually lower than I expected plus she promised to have the work completed before the arrival of the hurricane knowing that I was very concerned. The work was completed the day after by her husband and his team of installers. It looked great and when the rains came the gutters performed exactly as Ashley had guaranteed. It's a pleasure to know I now have a company locally that can be counted and trusted to support my needs. Ashley will be my first call for any structural work that they can do for my home in the future.

Paul Z.
Professional and experienced roofers.

Hunter L.
We used Goode Brothers to do the side gutters on our house last year. Everything worked fantastic and decided to do the front of my house this year. Tim came out quickly to give me a fair quote and they had us on schedule and they were running behind that day and let me know. No worries, things happen folks. They rescheduled me for 8 o'clock this morning and the guys rolled up exactly at 8!! Tim and his crew did a fantastic job and were very kind and professional at all times!! I would give this company my highest rating! It was a pleasure working with them and the work is top notch. What a difference the gutters on the front made. Thanks Tim, Ashley, and Tim and your crew. God bless and continued success with your business. Gary

Gary
They did a great job with our gutters. We had a small issue with the gutters and when I contacted Ashley about it, she sent someone out right away and took care of it. It was handled in a very professional manner. Goode Brothers is a great company and I highly recommend them.

Andrea W.
Andrea W.