Gutters Jacksonville Beach FL
Top-Rated Seamless Gutters in Jacksonville Beach
Homeowners often overlook the importance of a properly functioning gutter system. However, gutters serve an essential purpose in protecting your home from water damage. By channeling water away from your foundation and walls, gutters help to prevent problems such as mold growth, wood rot, and foundation settlement. In addition, gutters can help minimize the risk of flooding in your basement or crawl space. For these reasons, it is crucial to make sure that your gutters are in good working condition. If you need a new gutter installation, be sure to choose a reputable contractor who can provide you with a high-quality product.
Expert Gutter Installation Jacksonville Beach FL Residents Trust
Whether you're looking for commercial gutters in Jacksonville Beach, FL, commercial seamless gutters in Jacksonville Beach, FL, or seamless gutters in Jacksonville Beach, FL, we've got the solution for you. At Goode Brothers Roofs and Gutters, we take pride in being the go-to choice for gutter installation in the Jacksonville Beach, FL area. We believe that effective gutters are an essential part of any well-maintained home. Our team is committed to providing high-quality products and services that our customers can rely on. Our installers are experienced and knowledgeable, and they ensure that each job is done right. In addition, we offer a wide range of gutter styles and materials to choose from, so you can be sure to find a perfect match for your home. We're here to help you keep your home in tip-top shape.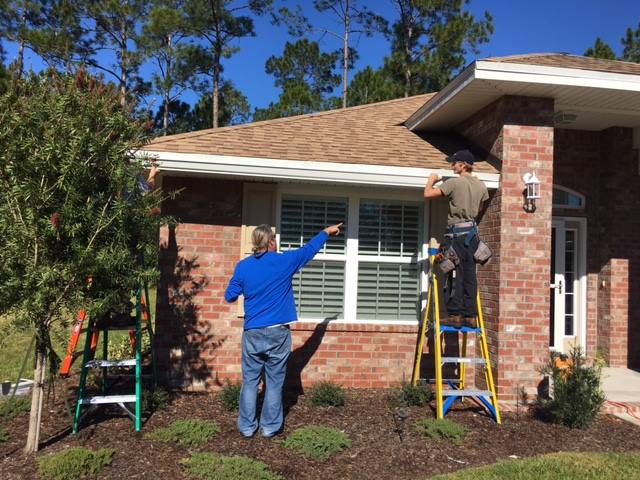 Searching for Jacksonville Beach Rain Gutter Installers Near Me?
Seamless gutters are a great addition to any home. Unlike traditional gutters, seamless gutters are made from a single piece of material, meaning there are no seams or joints that can leak. Seamless gutters also have fewer parts, making them easier to install and less likely to develop leaks over time. Our seamless gutters are available in a wide range of colors to match your home's exterior, and they can be custom-fit to your home's exact dimensions for a perfect fit. If you're looking for a gutter system that is durable, low-maintenance, and attractive, our seamless gutters are the ideal choice for your home.
If you're looking for a laid-back lifestyle by the beach, Jacksonville Beach is the place for you. This coastal city is full of charm, from its quaint shops and restaurants to its vast stretches of sandy beaches. And because it's located in northeast Florida, you can enjoy all the benefits of living near the ocean without having to deal with the hurricane risk that comes with living further south. In Jacksonville Beach, you can spend your days relaxing on the beach, exploring the local shops and restaurants, and enjoying the outdoors. And with so many activities and attractions nearby, you'll never have a dull moment. Whether you're looking for a place to call home or just a place to vacation, Jacksonville Beach is sure to please.
Call Today for Commercial Seamless Gutters in Jacksonville Beach FL!
If you live in the Jacksonville Beach, FL area and are searching for Gutters Jacksonville Beach, FL, gutter installation Jacksonville Beach, FL, or Jacksonville Beach rain gutter installers near me, we're here to help. If you have any questions, our experts are here to provide guidance. Get in touch with our team of skilled gutter installers to schedule a free consultation. Your home will thank you later! We also offer gutter repairs and gutter guards in the Jacksonville Beach area.
What Our Customers Say
Ashley responded to my request for an estimate immediately. It was a surprise to me because the hurricane was going to hit us in just a few days. I needed gutters installed before the heavy rains of the storm hit us. Ashley Goode came by and within minutes had proposed a solution for my home and a guaranteed price for the job.The estimate was actually lower than I expected plus she promised to have the work completed before the arrival of the hurricane knowing that I was very concerned. The work was completed the day after by her husband and his team of installers. It looked great and when the rains came the gutters performed exactly as Ashley had guaranteed. It's a pleasure to know I now have a company locally that can be counted and trusted to support my needs. Ashley will be my first call for any structural work that they can do for my home in the future.

Paul Z.
Professional and experienced roofers.

Hunter L.
We used Goode Brothers to do the side gutters on our house last year. Everything worked fantastic and decided to do the front of my house this year. Tim came out quickly to give me a fair quote and they had us on schedule and they were running behind that day and let me know. No worries, things happen folks. They rescheduled me for 8 o'clock this morning and the guys rolled up exactly at 8!! Tim and his crew did a fantastic job and were very kind and professional at all times!! I would give this company my highest rating! It was a pleasure working with them and the work is top notch. What a difference the gutters on the front made. Thanks Tim, Ashley, and Tim and your crew. God bless and continued success with your business. Gary

Gary
They did a great job with our gutters. We had a small issue with the gutters and when I contacted Ashley about it, she sent someone out right away and took care of it. It was handled in a very professional manner. Goode Brothers is a great company and I highly recommend them.

Andrea W.
Andrea W.