Top-Rated Gutter Installation in Palm Coast FL
Goode Brothers Roofs and Gutters is a name you can trust to provide you with reliable residential and commercial gutters in Palm Coast, FL. Your gutters are incredibly important, and you need a dependable team on your side whenever you need gutter installation in Palm Coast, FL, repairs, or gutter guards. Our team is a family and locally-owned gutter and roofing company that works hard to provide our customers with high-quality services, high-end craftsmanship, and excellent customer service. We look forward to earning your trust and becoming your go-to company for all of your gutter or roofing needs.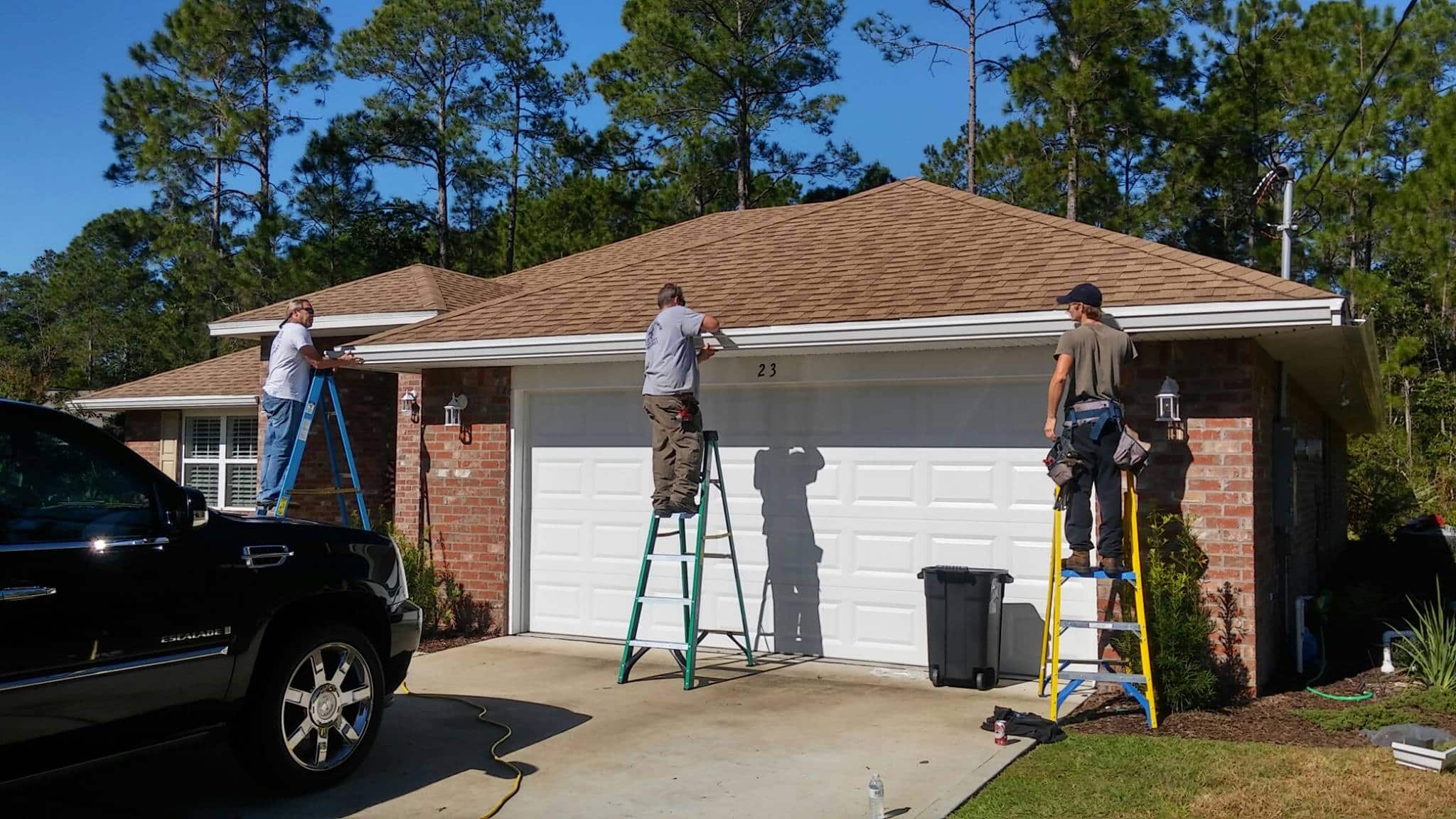 High-Quality Seamless Gutters Palm Coast Residents Trust
Gutters redirect water away from your roof, home, landscaping, and foundation to protect them. When your old gutters are damaged or you're currently without gutters, you risk water damage, basement flooding, foundation issues, and more. New gutters will prevent these risks and keep your home safe and dry. When installing your gutters in Palm Coast, FL, we pay special attention to the small details, as we understand the importance of a fully functioning gutter and roofing system. Using the best quality tools and products, we will ensure that you will be able to enjoy the benefits of new gutters for many years to come.
We Also Offer Gutter Guard Installation Services & Gutter Repairs in Palm Coast
Seamless gutters are quickly becoming the go-to choice for residential and commercial customers. Seamless gutters in Palm Coast, FL, are customer fitted to your roof, so it doesn't need to be sealed at the seams. Sectional gutters are short sections made into one long gutter. These sections need to be resealed, repatched, and cleaned often to prevent leaking and sagging. Seamless gutters are often chosen over sectional gutters because there is less of a chance of leaking. They are also easier to maintain since there are fewer points where debris builds up. There are several benefits of seamless gutters, such as:
● They are long-lasting
● There are different materials to choose from
● They are designed to specifically fit your home
● And more!
We want to end your search for Palm Coast rain gutter installers. If you are a homeowner or a business owner in the vicinity, and you have been searching for roofing services, gutter guards in Palm Beach, FL services, or commercial gutters in Palm Coast, FL services, then please reach out to our professionals from Goode Brothers Roofs and Gutters. We are available throughout the year and we welcome the chance to help you take care of your place any time! We look forward to providing you with our seamless gutters Palm Coast FL or gutter installation Palm Coast FL services!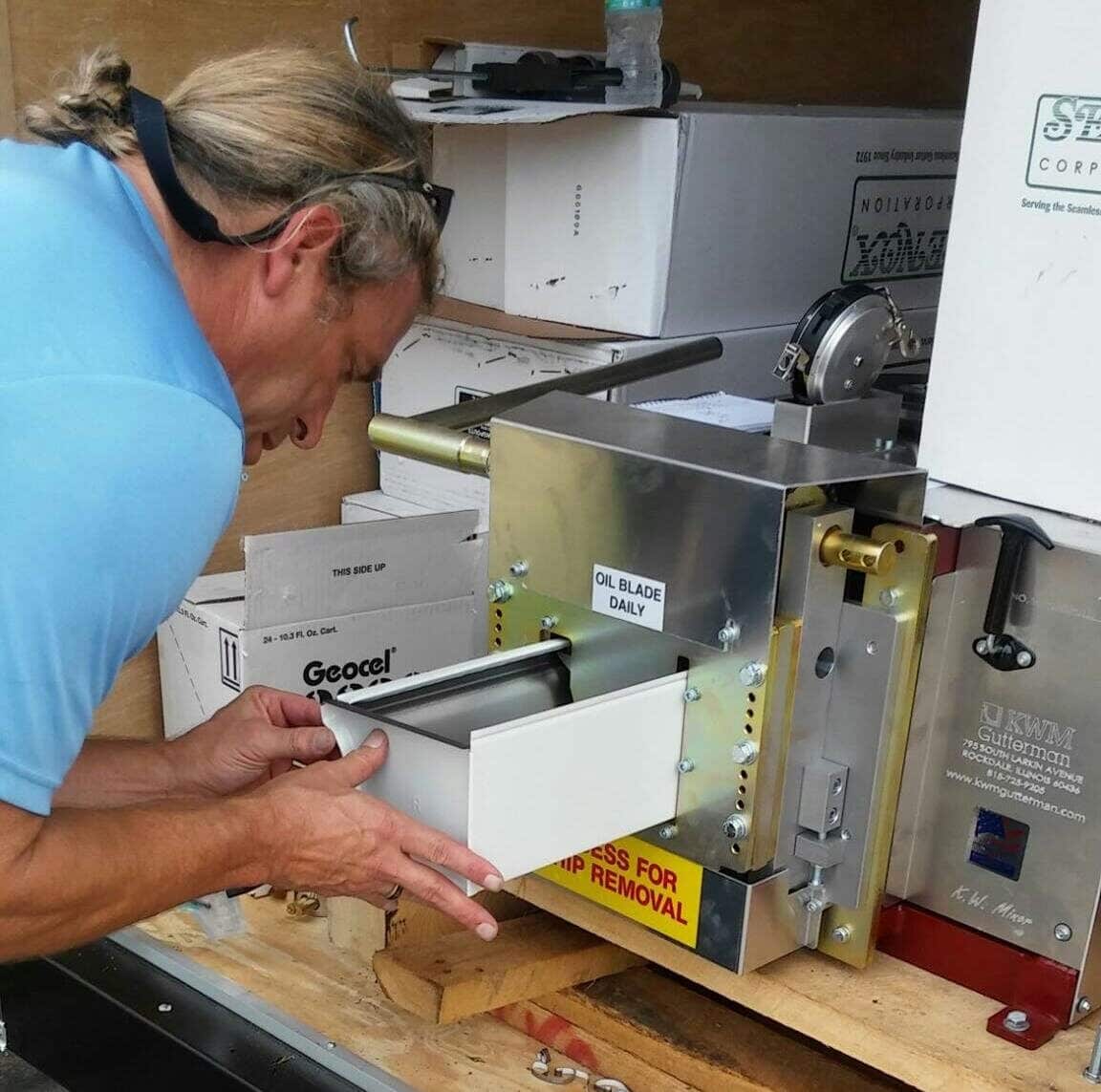 Call Today for Commercial Seamless Gutters & Gutter Repair Services!
When you're ready to commit to residential or commercial seamless gutters in Palm Coast, FL, we'll be there to quickly and properly install them. To receive the benefits of these types of gutters, they need to be installed correctly. With every gutter installation we do, we put our experience, training, and skill set to the test to ensure that you get the best results possible.
With each service that we provide at Goode Brothers Roofs and Gutters, you can trust that they are quick, reliable, and carefully carried out to ensure that you're satisfied with the results. When searching online for "Palm Coast rain gutter installers," we hope to be the trusted name you turn to. One thing that makes us stand out is our dedication to customer satisfaction, as it's our number one priority. We understand that your home or commercial building is an investment, which is why we treat it with the utmost respect, and we hope to maintain and care for it in the future with any gutter or roofing project you may have. Make sure you reach out to our team in Palm Coast, FL, to learn more about our gutter installation services today!
We also offer gutter repairs and gutter guards in Palm Coast FL.
What Our Customers Say
Ashley responded to my request for an estimate immediately. It was a surprise to me because the hurricane was going to hit us in just a few days. I needed gutters installed before the heavy rains of the storm hit us. Ashley Goode came by and within minutes had proposed a solution for my home and a guaranteed price for the job.The estimate was actually lower than I expected plus she promised to have the work completed before the arrival of the hurricane knowing that I was very concerned. The work was completed the day after by her husband and his team of installers. It looked great and when the rains came the gutters performed exactly as Ashley had guaranteed. It's a pleasure to know I now have a company locally that can be counted and trusted to support my needs. Ashley will be my first call for any structural work that they can do for my home in the future.

Paul Z.
Professional and experienced roofers.

Hunter L.
We used Goode Brothers to do the side gutters on our house last year. Everything worked fantastic and decided to do the front of my house this year. Tim came out quickly to give me a fair quote and they had us on schedule and they were running behind that day and let me know. No worries, things happen folks. They rescheduled me for 8 o'clock this morning and the guys rolled up exactly at 8!! Tim and his crew did a fantastic job and were very kind and professional at all times!! I would give this company my highest rating! It was a pleasure working with them and the work is top notch. What a difference the gutters on the front made. Thanks Tim, Ashley, and Tim and your crew. God bless and continued success with your business. Gary

Gary
They did a great job with our gutters. We had a small issue with the gutters and when I contacted Ashley about it, she sent someone out right away and took care of it. It was handled in a very professional manner. Goode Brothers is a great company and I highly recommend them.

Andrea W.
Andrea W.