Gutter Guards Palm Coast, FL
Top-Rated Gutter Guards in Palm Coast, FL
Have you had issues in the past with your gutters becoming clogged? Your gutters should be able to freely guide water away from your home or business. When they are clogged with debris, leaves, pine needles, dirt, twigs, etc., it can disrupt the flow of water which can damage your gutters, flood your basement, flood your landscaping, and even cause foundation issues. One solution Goode Brothers Roofs and Gutters recommends to help keep your gutters clear, so water can flow easier is to install gutter guards in Palm Coast, FL.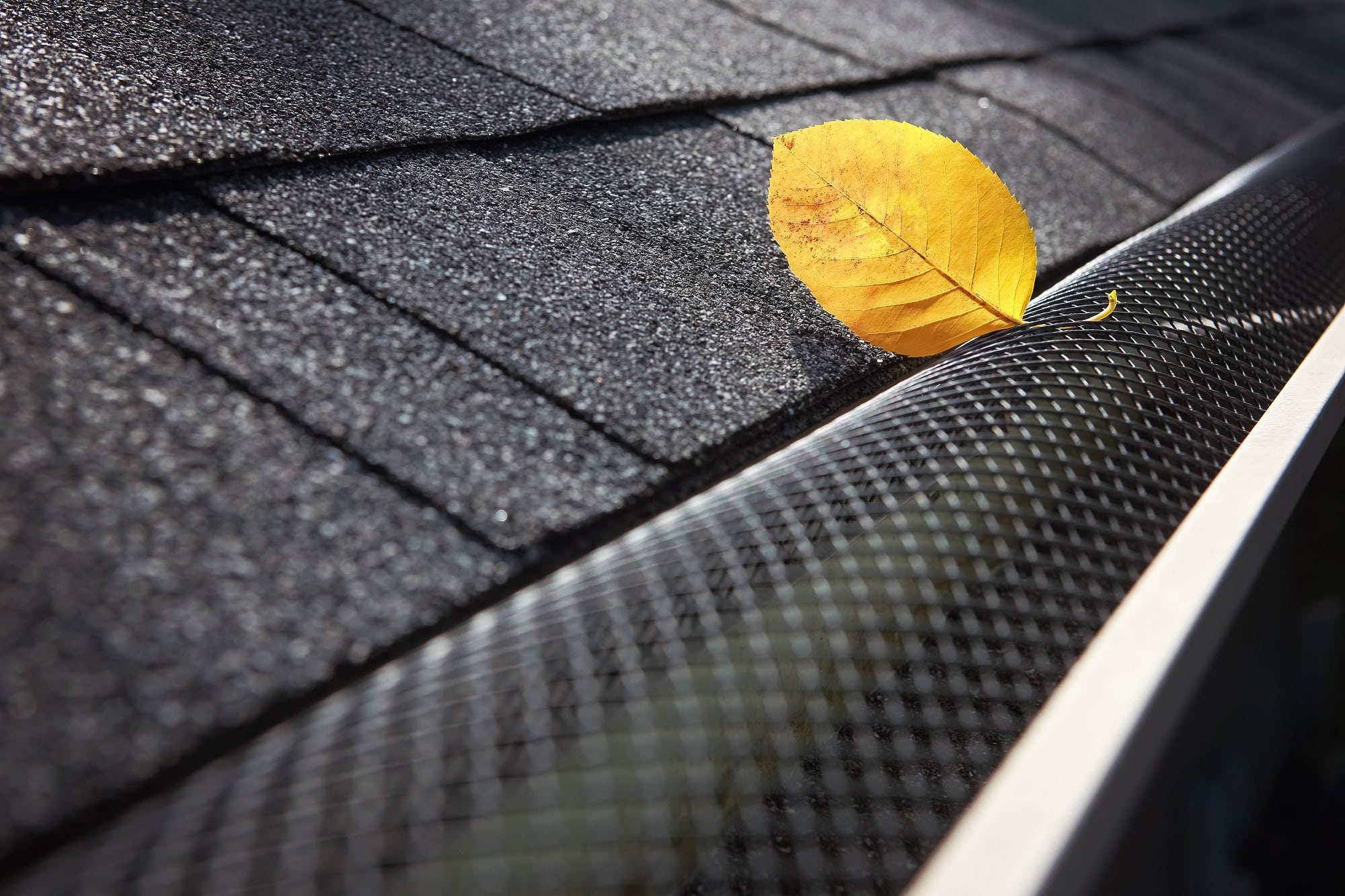 Expert Gutter Guard Installation Services Palm Coast, FL Residents Trust
Goode Brothers Roofs and Gutters is a gutter and roofing company that offers top-quality gutter guard installation services in Palm Coast, FL. With the experience we've gained over the years, we will utilize our tools and skillset to provide you with the best gutter guard installation. We only use the best equipment and also the best products. The gutter guards we install are Bull Dog Gutter Guards. We believe in this product and think it will give your gutters the best line of protection against debris. They also can't be seen from the ground, so you don't have to worry about them looking unappealing.
Professional Leaf Protection Done Right
Cleaning gutters is often a task people avoid. It's a less-than-desired home project many people prefer not to do. However, when your gutters are neglected, a host of problems can occur. This is where gutter guards come in. The purpose of a gutter leaf guard is to add a protective layer to your gutters to filter the rainwater and keep out large debris from entering your gutters. This will give you debris and leaf protection, so you won't have to worry about getting on your ladder as often to clean your gutters. Gutter screens will limit the amount of upkeep needed.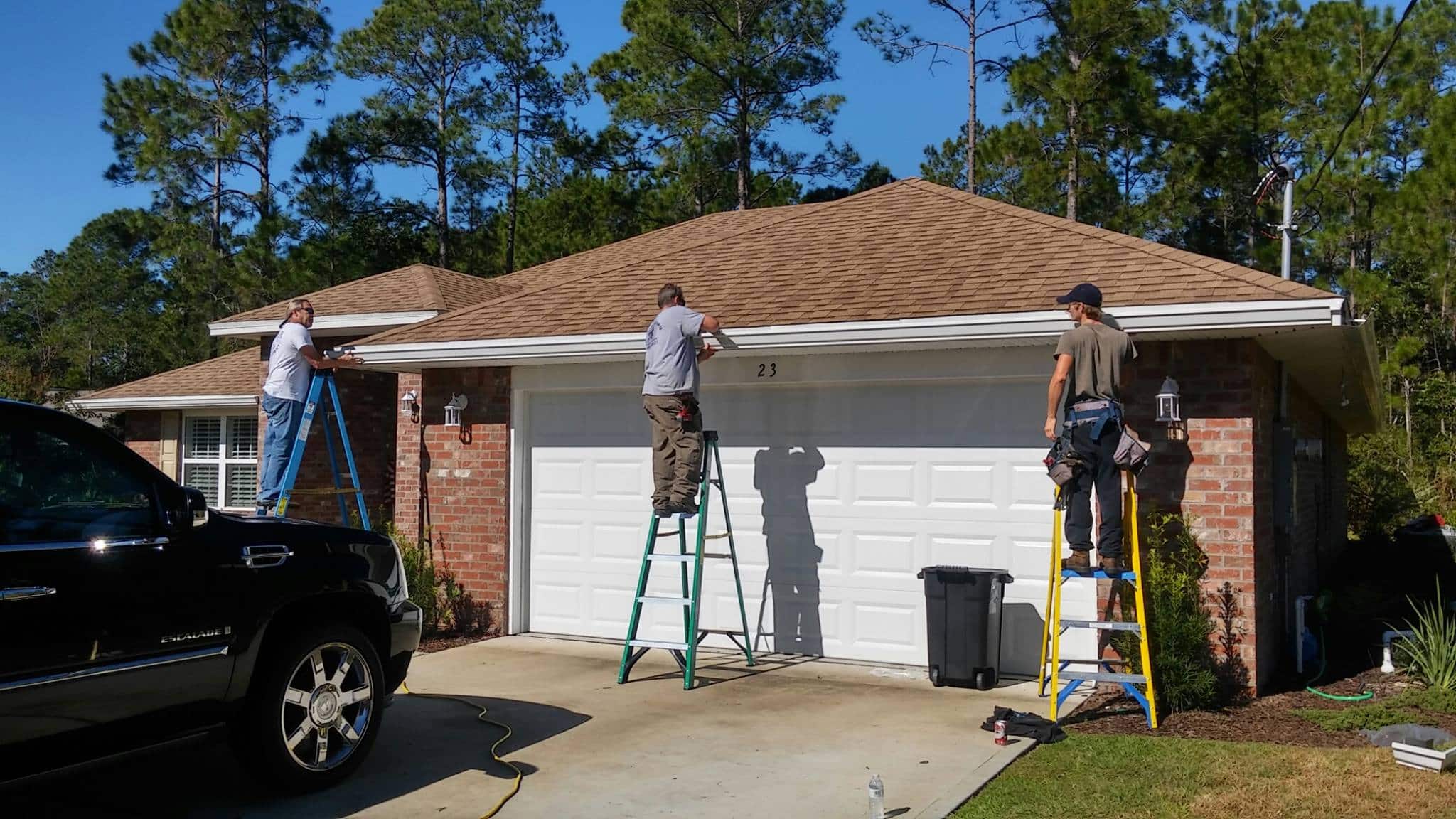 Call Today for Gutter Guards in Palm Coast, FL!
Gutter guards can also save you time and money. They can do this by reducing the number of hours you spend cleaning your gutters, and they can save you money by eliminating risk factors that could cause damage to your gutters. By reducing these risks, you can save money on potential repair and replacement costs. They will also prevent pest infestations. Since gutters contain water, it's the perfect place for small rodents, insects, and birds to find shelter and lay eggs. Gutter guards limit the amount of standing water in your gutters, which makes it more challenging for pests to use your gutters as a breeding ground. There are many ways that you can benefit from our leaf guard services; however, to receive these benefits they need to be installed correctly. You need a reliable company on your side, and the company you can trust is Goode Brothers Roofs and Gutters.
If you're in the Palm Coast, FL area and looking for a gutter guard company, Goode Brothers Roofs and Gutters is a trusted name you can count on. We work diligently to provide you with excellent services, results, and customer service by putting our experience and knowledge to the test with every project we take on. For more information regarding our gutter guard installation services, reach out to our team today! We also offer gutter installation and gutter repairs in Palm Coast FL.
What Our Customers Say
Ashley responded to my request for an estimate immediately. It was a surprise to me because the hurricane was going to hit us in just a few days. I needed gutters installed before the heavy rains of the storm hit us. Ashley Goode came by and within minutes had proposed a solution for my home and a guaranteed price for the job.The estimate was actually lower than I expected plus she promised to have the work completed before the arrival of the hurricane knowing that I was very concerned. The work was completed the day after by her husband and his team of installers. It looked great and when the rains came the gutters performed exactly as Ashley had guaranteed. It's a pleasure to know I now have a company locally that can be counted and trusted to support my needs. Ashley will be my first call for any structural work that they can do for my home in the future.

Paul Z.
Professional and experienced roofers.

Hunter L.
We used Goode Brothers to do the side gutters on our house last year. Everything worked fantastic and decided to do the front of my house this year. Tim came out quickly to give me a fair quote and they had us on schedule and they were running behind that day and let me know. No worries, things happen folks. They rescheduled me for 8 o'clock this morning and the guys rolled up exactly at 8!! Tim and his crew did a fantastic job and were very kind and professional at all times!! I would give this company my highest rating! It was a pleasure working with them and the work is top notch. What a difference the gutters on the front made. Thanks Tim, Ashley, and Tim and your crew. God bless and continued success with your business. Gary

Gary
They did a great job with our gutters. We had a small issue with the gutters and when I contacted Ashley about it, she sent someone out right away and took care of it. It was handled in a very professional manner. Goode Brothers is a great company and I highly recommend them.

Andrea W.
Andrea W.