Gutter Repairs Palm Coast, FL
Top-Rated Gutter Repairs in Palm Coast
At Goode Brothers Roofs and Gutters, we offer dependable, quick, and convenient gutter repair services in Palm Coast, FL. Our team is a family-owned and locally-owned company that makes customer satisfaction a top priority. In order for you to continue to get the most out of your gutters, we only use top-quality tools and equipment when we perform our gutter repair service. We look forward to exceeding your expectations with our rain gutter repair services, results, and first-class customer service.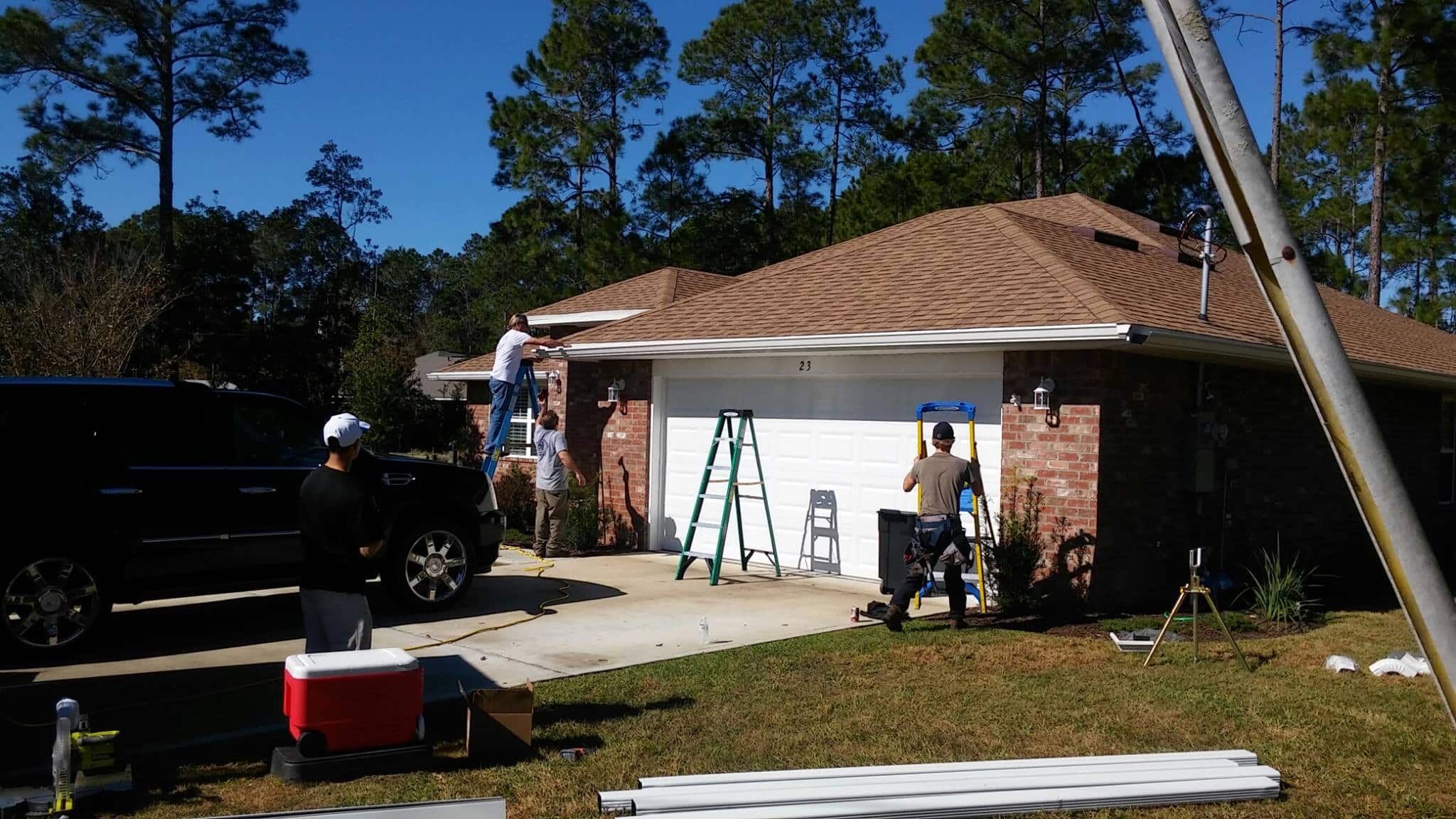 Expert Gutter Repair Services Palm Coast, FL Residents Trust
The importance of gutters is often underrated. However, the purpose of gutters is to guide rainwater away from your home. When your gutters are overflowing, cracked, sagging, etc., the water isn't able to flow the way it should. This means that your home is at risk of water damage, foundation problems, landscaping flooding, basement flooding, and more. These damages could result in having to invest in new gutters prematurely and having to fix bigger problems with your home or business, like foundation problems. It's not uncommon for gutters to be neglected until there's a big issue; however, it's important to stay ahead of the problem. More than likely, if you wait too long, the issues could become too far gone to be repaired. When you notice a problem with your gutters, it's important to have them inspected sooner rather than later by a company you can trust. With our team, you can count on us to repair your gutters in a way that you can get more life out of them and not just perform quick fixes.
Professional Downspout Repairs Done Right
As an experienced gutter repair company, we have successfully repaired different types of gutters varying with different issues. Common issues we've seen with gutters include; bent gutters, loose gutters, cracked gutters, clogged gutters, and more. Whether you need your gutters resealed or you need downspout repairs, we're here to help! We will make sure that this process goes quickly and smoothly for you. To begin the process, we will arrive at your property and thoroughly inspect your residential or commercial gutters. We will discover what the issue is and where it's originating from. Once we've inspected the issue, we will discuss what service your gutters require in full detail so there won't be any hidden surprises in the end. We value our customers, their time, and their trust in us, which is why we aim to keep communication with our customers open. If you have any questions or concerns during the process of our services, we look forward to answering and addressing them.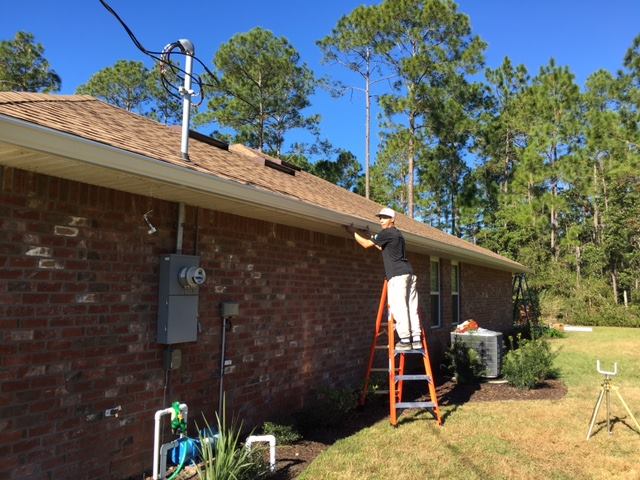 Call Today for Gutter Repairs in Palm Coast, FL!
If you're in the Palm Coast, FL area and looking are for gutter repair services, make sure you keep Goode Brothers Roofs and Gutters in mind. We strive to provide our customers with the best gutter repairs in Palm Coast, FL, and show them why our team is backed with so many good reviews. We look forward to exceeding your expectations with our services and earning your trust to become your go-to team for gutter maintenance. To learn more about our gutter repair services or for a free quote, make sure you contact our team in Palm Coast, FL, today!
What Our
Customers Say
Ashley responded to my request for an estimate immediately. It was a surprise to me because the hurricane was going to hit us in just a few days. I needed gutters installed before the heavy rains of the storm hit us. Ashley Goode came by and within minutes had proposed a solution for my home and a guaranteed price for the job.The estimate was actually lower than I expected plus she promised to have the work completed before the arrival of the hurricane knowing that I was very concerned. The work was completed the day after by her husband and his team of installers. It looked great and when the rains came the gutters performed exactly as Ashley had guaranteed. It's a pleasure to know I now have a company locally that can be counted and trusted to support my needs. Ashley will be my first call for any structural work that they can do for my home in the future.

Paul Z.
Professional and experienced roofers.

Hunter L.
We used Goode Brothers to do the side gutters on our house last year. Everything worked fantastic and decided to do the front of my house this year. Tim came out quickly to give me a fair quote and they had us on schedule and they were running behind that day and let me know. No worries, things happen folks. They rescheduled me for 8 o'clock this morning and the guys rolled up exactly at 8!! Tim and his crew did a fantastic job and were very kind and professional at all times!! I would give this company my highest rating! It was a pleasure working with them and the work is top notch. What a difference the gutters on the front made. Thanks Tim, Ashley, and Tim and your crew. God bless and continued success with your business. Gary

Gary
They did a great job with our gutters. We had a small issue with the gutters and when I contacted Ashley about it, she sent someone out right away and took care of it. It was handled in a very professional manner. Goode Brothers is a great company and I highly recommend them.

Andrea W.
Andrea W.