Gutter Guards Jacksonville FL
Top-Rated Gutter Guards in Jacksonville
Have your gutters collected debris such as dirt, leaves, tree limbs, small rodents, or other substances that have caused a clog or an unattractive protrusion from your gutter system? If so, then we have a solution for you. Goode Brothers Roofs and Gutters, Inc. is pleased to offer gutter guard installation services Jacksonville, FL area.
We know that you want the best for your residential or commercial property. We also understand the importance of providing the best protection for your property so that you can count on your building materials for many years in the future. The gutter guards Jacksonville, FL services that we provide are sure to please our customers. We look forward to meeting with you at any time to discuss your gutter guards or lead guard services.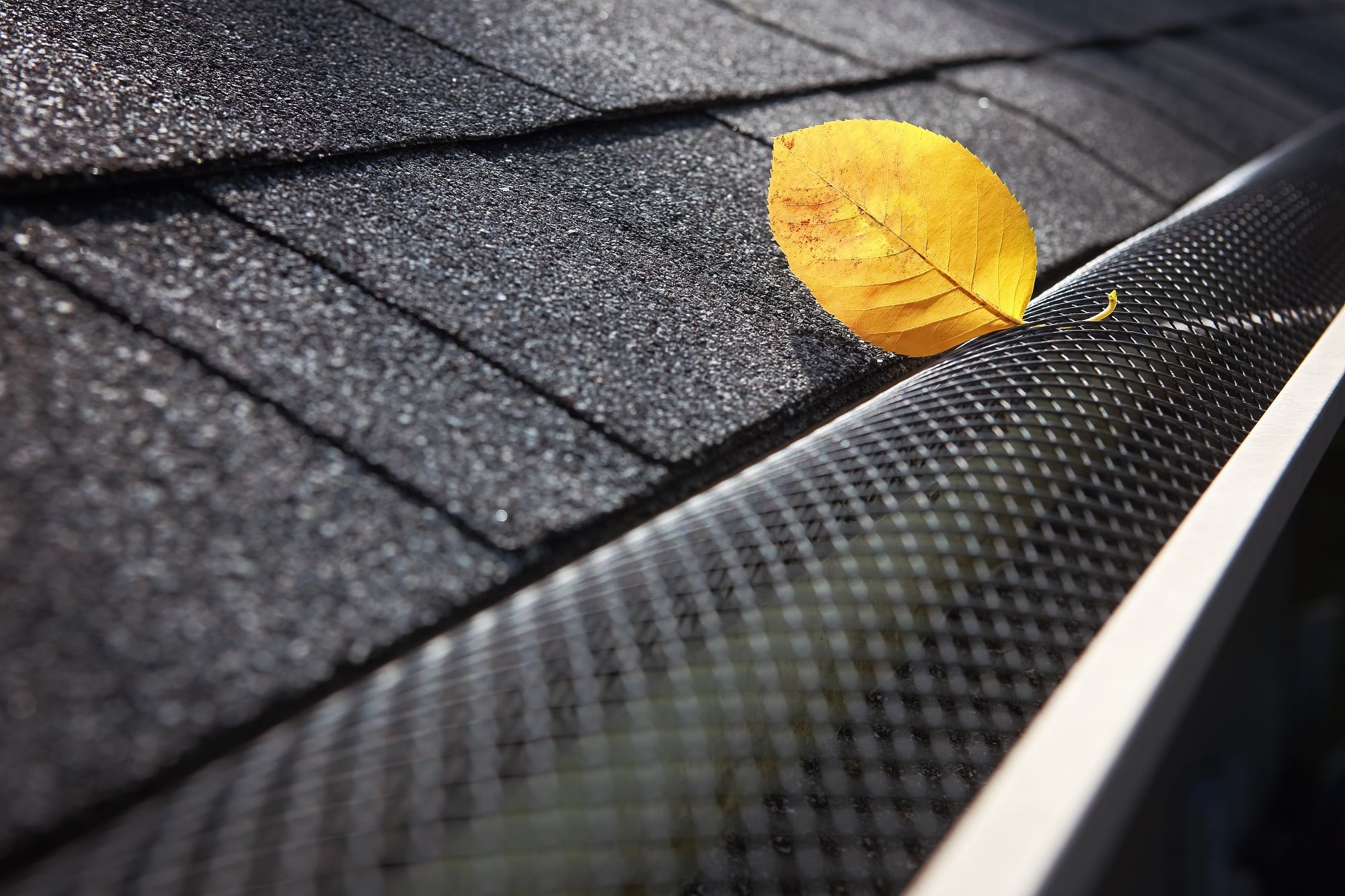 Expert Gutter Guard Installation Services Jacksonville FL Residents Trust
The gutter leaf guard company that we use is called Bulldog Gutter Guard. We believe in this product, and we think these gutter covers provide some of the best leaf protection available. The gutter screens will fit on 6-inch seamless gutters, box gutters, super gutters, and more. They are invisible from the ground, which makes them an attractive leaf filter addition to any type of property.
Our professional team has the experience and knowledge to provide gutter guard installation services, repair services, and maintenance services. We have the training and the equipment needed to take care of the gutter screens, and we ensure that you will be pleased with the results.
Professional Leaf Protection Done Right
The gutters on your home or business property act as channels that allow rainwater to flow away from your building materials and into the ground surrounding your place. If your gutters are not working properly, then the water will find another way to flow, which could be very damaging to your building materials. By adding gutter covers, you will limit the amount of debris that gets into the gutter channels, thus preventing any type of blockage from occurring. Gutter Guards Jacksonville, FL area, provides the best protection from blockage and leaf protection for your gutter system.
Jacksonville is the most populous city in the state of Florida. The community is home to approximately 900,000 people; however, many more people visit the region throughout the year. The northern Florida city has much to offer to people of all ages. A couple of favorite places to visit in the area include; the Jacksonville Zoo and Gardens, the Museum of Contemporary Art, and the Jacksonville-area beaches. Many people also enjoy boating, kayaking, and other water sports along the scenic St. John's River that runs through the city.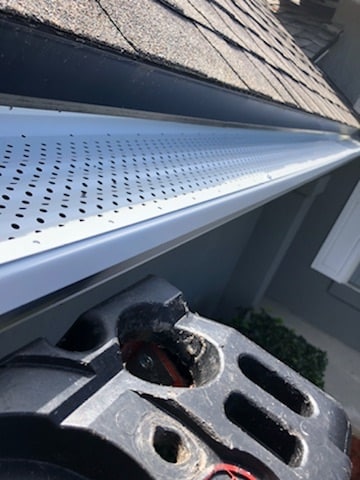 Call Today for Gutter Guards in Jacksonville, FL!
If you own or manage a property in Jacksonville or one of the neighboring communities, and you have been looking for a way to improve the function of your gutter system, then gutter guard installation services may be the perfect project for you to consider. The gutter experts from Goode Brothers Roofs and Gutters, Inc. would like to become your trusted, one-stop shop for all of your gutter system services.
If you would like to learn more about the gutter guard installation services or any other gutter-related service that we offer, then please reach out to our company at your earliest convenience. We are ready and excited to work with you any time of the year! We look forward to providing you with our gutter guards in Jacksonville FL services! We also provide gutter installation and gutter repair services to Jacksonville and the surrounding area!
What Our Customers Say
Ashley responded to my request for an estimate immediately. It was a surprise to me because the hurricane was going to hit us in just a few days. I needed gutters installed before the heavy rains of the storm hit us. Ashley Goode came by and within minutes had proposed a solution for my home and a guaranteed price for the job.The estimate was actually lower than I expected plus she promised to have the work completed before the arrival of the hurricane knowing that I was very concerned. The work was completed the day after by her husband and his team of installers. It looked great and when the rains came the gutters performed exactly as Ashley had guaranteed. It's a pleasure to know I now have a company locally that can be counted and trusted to support my needs. Ashley will be my first call for any structural work that they can do for my home in the future.

Paul Z.
Professional and experienced roofers.

Hunter L.
We used Goode Brothers to do the side gutters on our house last year. Everything worked fantastic and decided to do the front of my house this year. Tim came out quickly to give me a fair quote and they had us on schedule and they were running behind that day and let me know. No worries, things happen folks. They rescheduled me for 8 o'clock this morning and the guys rolled up exactly at 8!! Tim and his crew did a fantastic job and were very kind and professional at all times!! I would give this company my highest rating! It was a pleasure working with them and the work is top notch. What a difference the gutters on the front made. Thanks Tim, Ashley, and Tim and your crew. God bless and continued success with your business. Gary

Gary
They did a great job with our gutters. We had a small issue with the gutters and when I contacted Ashley about it, she sent someone out right away and took care of it. It was handled in a very professional manner. Goode Brothers is a great company and I highly recommend them.

Andrea W.
Andrea W.